Recording Equipment Reviews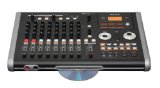 Recording Equipment Reviews of equipment you need for your home recording studio including:
digital recorders
microphones
guitars
keyboards
and more.

This is an valuable resource for anyone looking to buy equipment for their home recording studio. When you buy a peice of equipment you want to know if the equipment do the job you want it need it to do. Hopefully the reviews will help you make the right choice when you buy a piece of equipment.
The recording reviews will include:
Overview 
Description 
links to manuals 
and ratings on
Quality 
Value 
Sound of the equipment
Ease of Use of product
Support from manufacture
Overall Rating


Listed below are the Recording Equipment Reviews Click the link to read the review.
Audio Interfaces

Computers

Electric Guitars

Mixers

Studio Soundproofing

Digital Recorders

Microphones
As the review become available the links will be included on this page. So keep coming back for new reviews.
Thanks For Visiting Recording Equipment Reviews